Weekly update - July 14th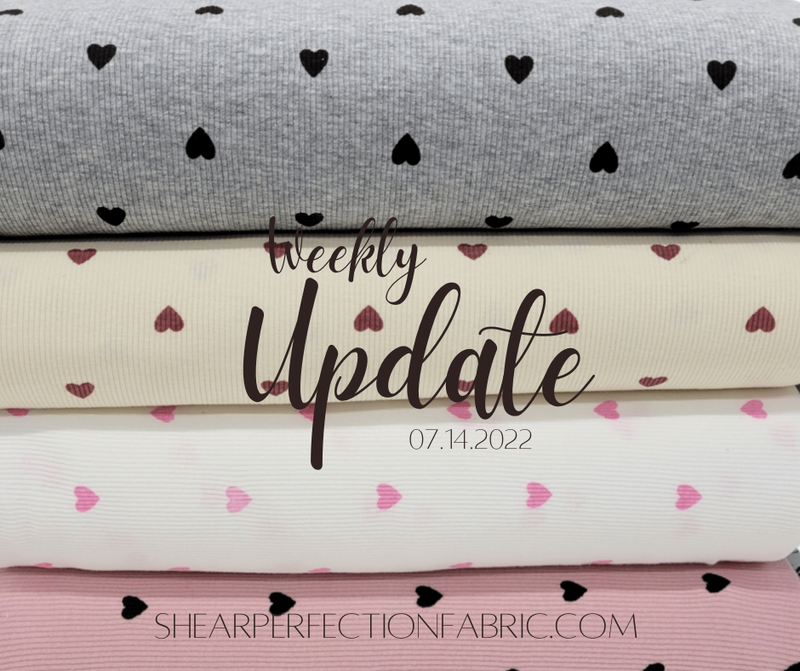 PRE-ORDERS:

R20 is almost finished printing with our printer! Going to be another FAST Turn around time (TAT)

R21 is our holiday round! I posted an mock-up album of the prints last week - check it out !

This round will have a super fast TAT, about 4 - 6 weeks and the preorder will open in August.

We are going to have a Holiday Pajama Party here in the group , where we can share patterns and tips as well as enter to win prizes when you submit photos of your holiday PJ's! Rumor has it the grand prize is pretty AWESOME!

SMALL BATCH PRINTING:

May 15th batch is shipped!
June 15th batch is printing and will arrive with R20
July 15th is the next deadline! 🚨That's tomorrow  people ! 🚨
Aug 15th will be the next one after that

RETAIL:

Still some sale goodies on the site and more restocked as we measured the left overs !

Alll 3 day sale orders have shipped or been cubbies. If you haven't gotten your shipping notice and you think you should have - PLEASE email shearperfectionstaff@outlook.com. That's your direct line to someone sitting at the shop computer.

Email is best for contacting the shop, we are finding Facebook messenger quite glitchy and it's been hiding messages.

Have the best day !