Weekly Update - Thursday, April 20th, 2023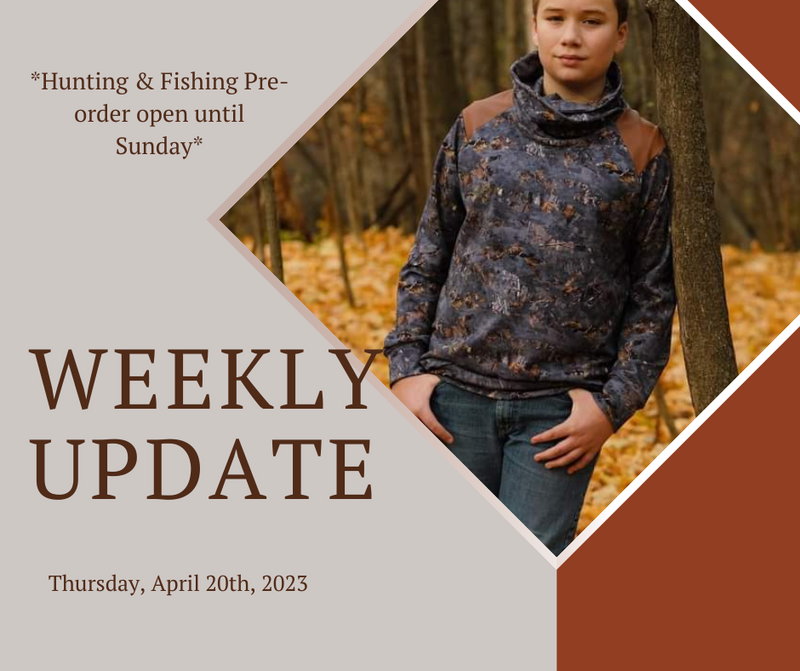 Did you know our 3 Day July Sale is our biggest sale of the year? Goodies have started to arrive for it and we are so excited! 
PRE-ORDER:
The Swim, Towel and Board short pre-order is on its way to us! It's tracking to arrive to the shop this week. The CL, FT and Towel will arrive Monday.
The Fishing and Hunting pre-order is open and runs until Sunday. These will make great Father's Day gifts! We are air shipping this round and so it has an ETA of 4-6 weeks.
The Wheat Pre-order is shipped and leftovers will retail next Thursday. 
SMALL BATCH PRINTING:
Next deadline - May 15th
March order should arrive Monday 
April is ordered 
THERAPY THURSDAY: 
 All Notions are on sale this week - 10% Discount applies at check out.