Weekly Update - Thursday, April 7th, 2022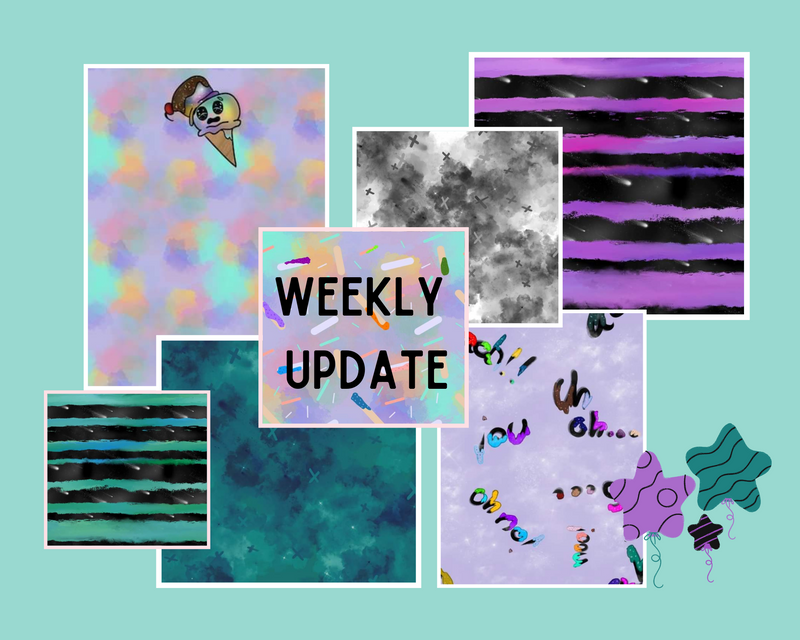 Lots of goodies restocked & retail dates set! So check out the full update:
PRE-ORDERS:
R16 - Chantal Wilson's pre-order "Earthy Edition" will finish shipping tomorrow

R17 - "Minimalist Musings" designed by Nicole Jeaneen will start shipping tomorrow

R18 -"Bloomy Days" by Kearon Alexandra is closed and ordered

R19 - "Sweet Galactic Adventure" by Amelia Lanciault will run the end of April. R19 also has over 20 bonus prints by Shear Perfection Fabric that will be offered in swim bases - expected end of May. 

Guests sewists have been contacted.

Spring collection is making its way to us and we will set a retail date once we have it in our hands. 5 new custom dyed colours - 2 prints, rib, & solid for each one!

Our laser printer is set to arrive any day now!! 

CUSTOM small batch printing :"March Batch" - is currently printing.  

"April Batch" - Deadline to order is April 15th.
EXPECTED ARRIVALS & RESTOCKING:
Board short, swim solids & lining all stocked and up on the site!
FOE & Drawstring has restocked & is live on the site!

Shear Comfort Bamboo restock and new colours coming really soon! It is in Vancouver & we are still waiting for it to clear customs.

POSH has arrived. Retail day is set for Thursday, April 21st.

1/2 inch grommet refill packs are ordered in rainbow, rose gold and gun metal - expected in April

Snap Sets are reordered - expected in April
RETAIL:
R16 & R17 leftovers will retail May 12th
THERAPY THURSDAY: