Weekly Update - Thursday, August 4th, 2022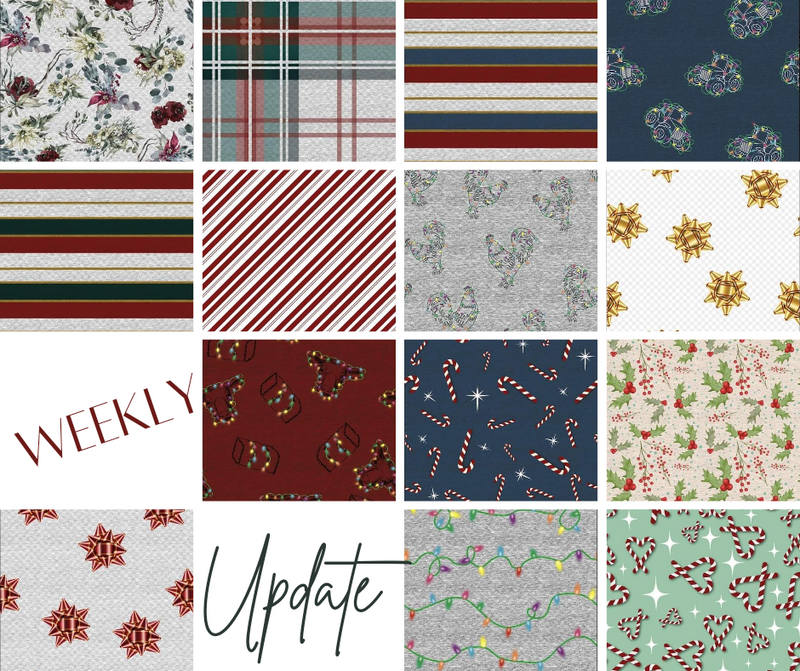 We are quickly approaching our Christmas Round! It opens in 3 days! Which prints your are looking forward to getting your hands on?
PRE-ORDERS:
R20 has fully shipped
R21 all strikes and guests have been sent their fabric 
****Along with our R21 Christmas Round, we are going to have a Holiday Pajama Party event! More details to come on this one soon!****
SMALL BATCH PRINTING:
June 15th - has arrived to the shop
July 15th - is currently printing 
Aug 15th will be the next deadline.
RETAIL: 
Brushed French Terry and Foundations Ribbing restock is expected to arrive to the shop today. Will be loaded to the site shortly! 
THERAPY THURSDAY:
10% off Shear Solids Bamboo Line today!