Weekly Update - Thursday, December 1st, 2022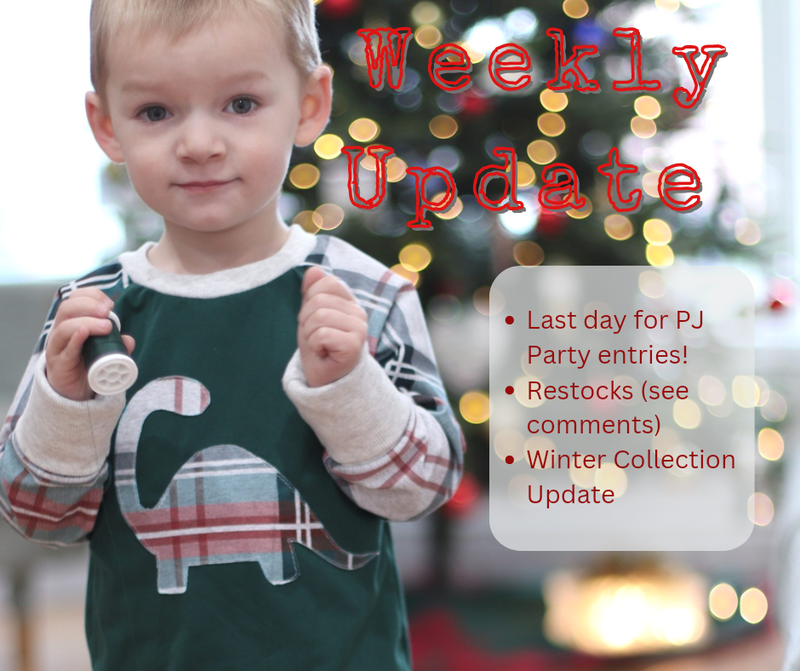 Happy December 1st! Who's got a fun advent calendar they opened this morning?! I've got a specialty cheese one I'm excited to open! Here's your weekly update:
PRE-ORDER:
"Earthy Series" pre-order is cut and will start shipping tomorrow
Today's the last day to get your Holiday PJ entries in - I will draw names tomorrow!
R22.1 Untamed is ordered. If you missed it, R22.2 will run again in February 
SMALL BATCH PRINTING:
November 15th is cut and will start shipping soon
Next deadline - January 15th. There will be no December small batch order.
RETAIL & NEW ARRIVALS:
"DREAM" sherpa dropped last week - 12 colours of amazing sherpa and coordinating rib!
The shop ladies started cutting BLACK FRIDAY orders and will continue cutting it for the next week.
Winter Collection UPDATE finally!! It's in Vancouver!!
A few prints restocked this week. See comments for which prints.
**** The Shear Shop will be closed from Dec 23rd, 2022 - January 3rd, 2023. The website will be open for orders, but no orders will be fulfilled or shipped until after January 3rd ****
THERAPY THURSDAY:
No sale today as we catch up from the Black Friday sale orders