Weekly Update - Thursday, July 20th, 2023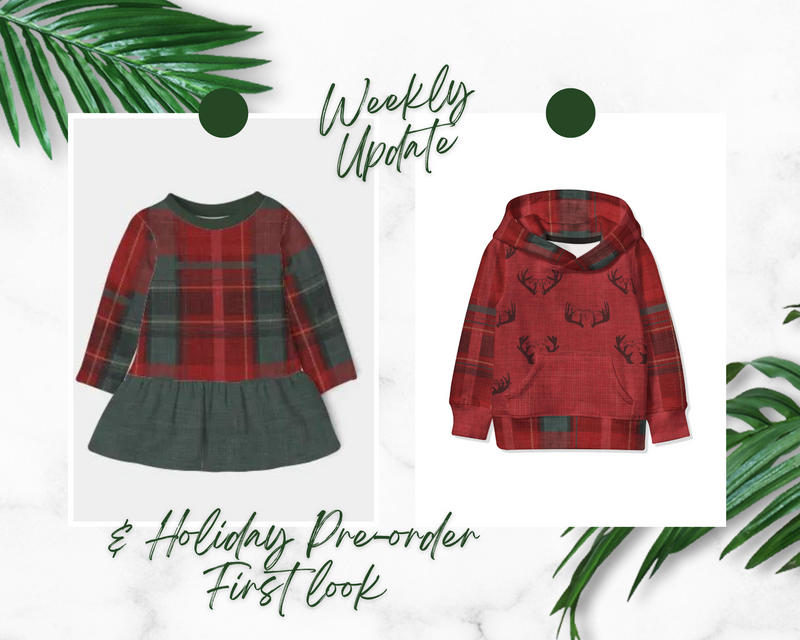 Hey Shearlings! Who's sale order has arrived? Since I don't work in the shop, I'm dying to see what everyone snatched up! Post a pic in the comments please :)
Here's your weekly update:
PRE-ORDER:
The Holiday Pre-order this year is running a bit behind, but there's only a 4 - 6 week turn around time! We opted to air ship this round so it gets to you with ample time to sew up! It's currently TBD, likely September, BUT we will have MOCK UPS SOON so you can make decisions! 
Faux embroidery pre-order is ordered and should arrive at the same time as Holiday strikes!
SMALL BATCH PRINTING:
Next deadline - August 15th
July small batch ordered 
NEW ARRIVALS & RETAIL:
All 3 DAY SALE orders have shipped except for those waiting on the faux embroidery pre-order, cubbied or anyone needing to get back to us about their custom tag / cup orders. Please get back to us if that's you, we'd love to get your order out to you! 
We will start up THERAPY THURSDAY again shortly just as we finish up those last sale orders and take a quick breather!