Weekly Update - Thursday, June 16th, 2022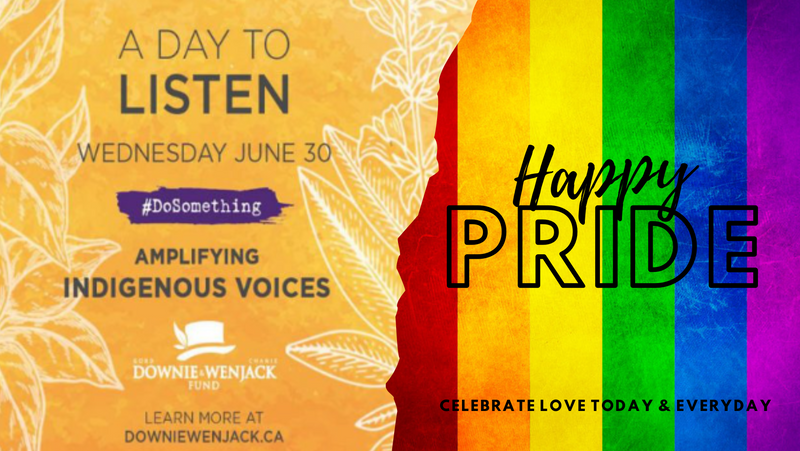 June commemorates 2 significant holidays - Pride Month and National Indigenous History Month. We are taking this time to learn, to grow, to love and to teach our children. 
On June 30th, we will be participating in "A Day to Listen". The shop will be closed to orders and communication in respect that day.
Here's your weekly update: 
Today - R18, R19 and Bonus Swim leftovers RETAIL! Woohoo! And check out what's on for Therapy Thursday at the end of the update too!
PRE-ORDERS:
R18 is 90% shipped, there is one small parcel of fabric left to arrive.
R19 is 98% shipped, waiting on 1 missing print to arrive.
R20 will opening soon! It's another beautiful round designed by Chantal Wilson.
R21 - holiday round , sneak peeks coming soon. This round will have a super fast TAT, about 6 weeks.
SMALL BATCH PRINTING:
April 15th batch - has shipped
May 1st batch - has shipped
May 15th has left the printer on its way to us
June 15th closed yesterday and will be ordered shortly
July 15th is the next deadline!
RETAIL:
Variegated Thread leftovers is up on the site!
TODAY: R18, R19 & Bonus Swim round left overs will retail
***July 1-3rd our Annual 3 DAY SALE*** - our biggest sale of the year with new arrivals, a solids sale, new products and a $10/meter and $15/meter fabric categories
THURSDAY THERAPY:
ALL swim solids, boardshort, swim lining and swim elastic are 10% off today! Everything you need to go with your custom swim prints!