Weekly Update - Thursday, June 8th, 2023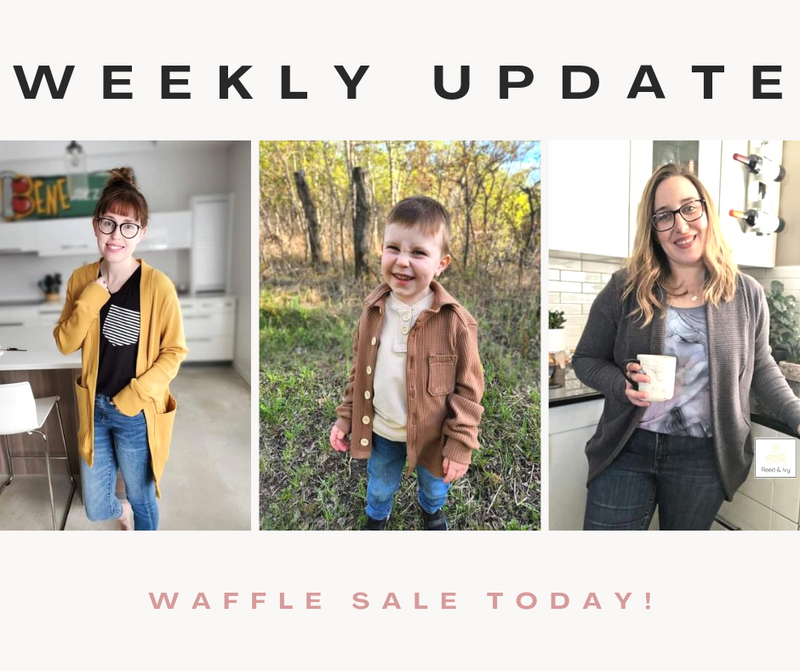 Some big retail and sale dates coming up!
Here's your weekly update:
PRE-ORDER:
The Fishing and Hunting pre-order is mostly shipped or cubbied! The remainder will retail next Thursday - June 15th.
SMALL BATCH PRINTING:
Next deadline - June 15th
NEW ARRIVALS & RETAIL:
Swim, Towel, Boardshort summer round retailed last week. If you're looking for some cute summer prints, go check it out : https://shearperfectionfabric.com/collections/r23-retail
Hunting/Fishing will retail June 15th
Untamed finally retails June 22nd. More info to come about this from Angela later!
Our biggest sale of the year is fast approaching and will run July 1st - 3rd. Angela shared 2 sneaks so far, have you seen them? Which are you more excited about?
THERAPY THURSDAY:
10% off waffle today! It's perfect for a cozy Cardi on a summer evening or around a campfire.