Weekly Update - Thursday, March 2nd, 2023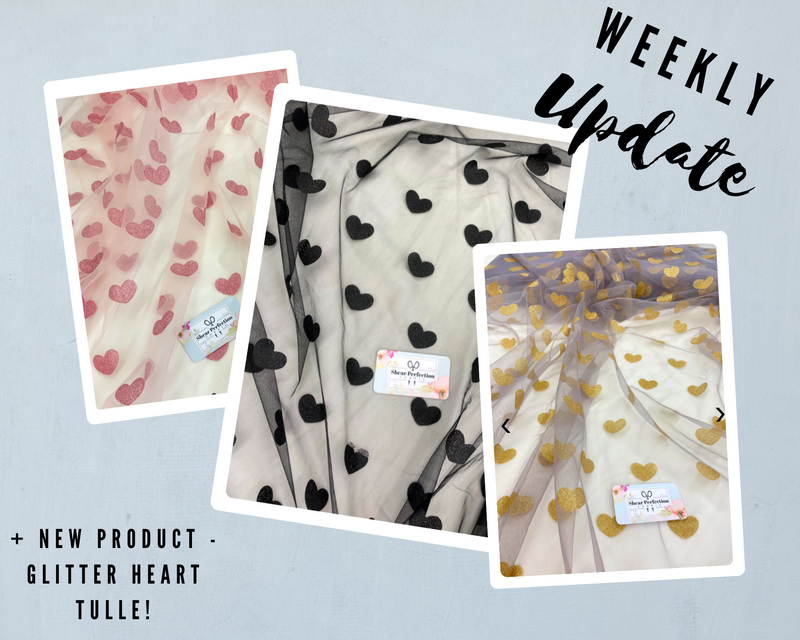 How is it March already?! This year is flying by! Here's your weekly update: 
PRE-ORDER:
A Swim, Towel and Board short pre-order will run March 22nd to the 31st. All the swim has arrived and the strike team are eagerly waiting to sew it up! 
All of R22.1 Untamed has arrived and has shipped. Due to a printing error with the strikes, we have had to re-schedule the rerun round. It will now run in April.
Another tag pre-order will run in March with both leatherette & satin tags!
Fishing and Hunting pre-order rerun in April 
SMALL BATCH PRINTING:
Next deadline - March 15th
February small batch has shipped to the Shear shop
RETAIL & NEW ARRIVALS:
New tulle has been added to the site. There's some really cute glitter hearts to check out!
THERAPY THURSDAY: 
Today's sale is Shear Comfort and Bamboo/Lycra jersey custom prints - 10% off will apply at checkout!