Weekly Update - Thursday, May 18th, 2023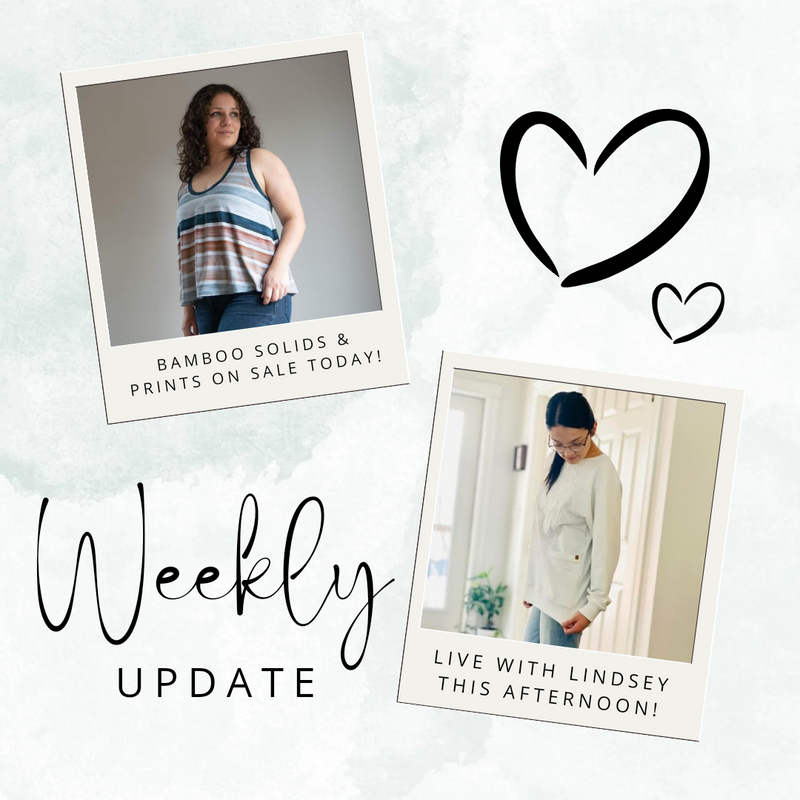 1Saskatoon pick up friends! The new Saskatoon pick up location is handmade Saskatchewan in the Lawson Heights Mall. The first delivery has been sent.
Customers will receive an email when we ship to Saskatoon and they confirm they receive it.
***Special Live with Lindsey Kosedy this afternoon! Lindsey will be teaching us how to hack a curved hem on the Auden - a technique that could be applied to any Shirt!***
Here's your weekly update!
PRE-ORDER:
The Swim, Towel and Board short pre-order is fully shipped or cubbied!
The Fishing and Hunting pre-order is shipped to us and we are expecting it to arrive next week. 
SMALL BATCH PRINTING:
Next deadline - June 15th
April is shipping to us with the Fishing/Hunting round
NEW ARRIVALS & RETAIL:
Swim, Towel, Boardshort summer round will tentatively retail May 25th
Untamed will retail June 22nd
Our biggest sale of the year runs July 1st - 3rd
Due to shipping delays with the last seasonal collection, the next one will release in fall 2023
THERAPY THURSDAY: 
10% off bamboo solids and prints today!