Weekly Update - Thursday, November 10th, 2022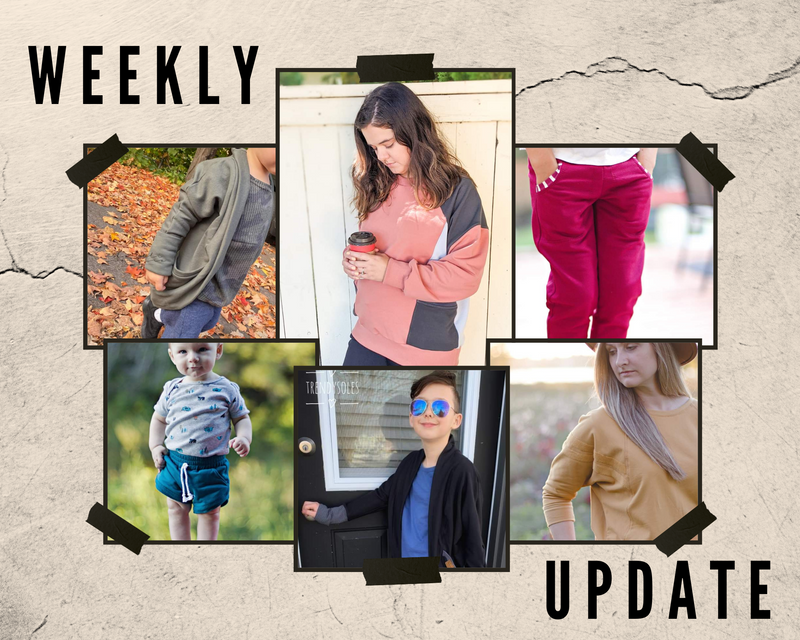 Happy Hump Day! 3 days to get through until the weekend! Here's your weekly update:
PRE-ORDER:
"Earthy Series" pre-order is printing and expected to ship to us the week of the 20th
We are almost done cutting the tag pre-order.
R21.2 has arrived! Add-on deadline is Monday, November 14th at midnight. 
Our Pyjama Party is underway and we are already giving away prizes! Join the event page and sew along with us :) https://facebook.com/events/s/holiday-pj-party-nov-7th-30th/957907215166020/
We heard you and we've decided to run Moonlit Pine's latest Collection "Untamed" twice! November 20th - 26th will be the first run and we will run it in again late January/Early February 2023.
SMALL BATCH PRINTING:
October Batch has arrived!
November 15th is the next deadline – please note this probably would not arrive to you in time for Christmas with holidays and shipping delays to be expected
RETAIL & NEW ARRIVALS:
12 colours of amazing sherpa and coordinating rib has arrived! It will retail November 17th.
**** The Shear Shop will be closed from Dec 23rd, 2022 - January 3rd, 2023. The website will be open for orders, but no orders will be fulfilled or shipped until after January 3rd ****
THERAPY THURSDAY:
Brushed French Terry is on sale today! It's perfect for cardigans, sweaters, joggers and  hoodies! 10% off at checkout :)