Weekly Update - Thursday, November 9th, 2023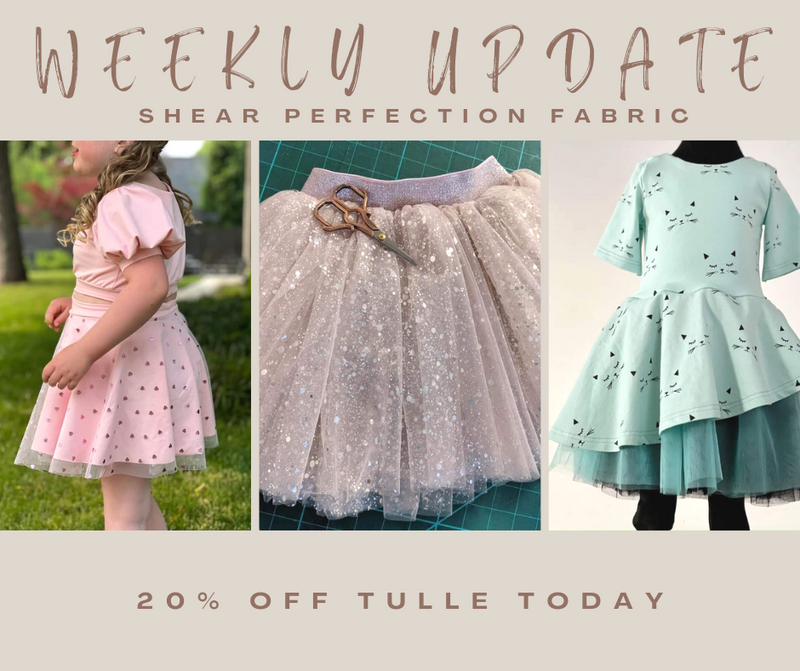 ***** WEEKLY UPDATE *****
Happy Thursday! 
ADVENT CALENDARS: 
Advent Calendars aren't just for kids and we've got an awesome one for you! Our 12 days Holiday Calendar is full of awesome sewing goodies. There's 2 options: a large box which includes fabric, tools + notions AND a small box that does not have fabric, just the tools, notions & other sewing goodies. Grab yours here : https://shearperfectionfabric.com/products/12-days-of-christmas-gift-calendar
PRE-ORDER:
The Holiday Round Extras retail today! Check out the album for inspiration: https://www.facebook.com/groups/3697847513574105/permalink/24531672979764921/?mibextid=Nif5oz
Our strike sewists are busy sharing sneaks and sewing up makes for the next round (R25) that runs November 19th - 25th! You can check out all 21 awesome prints in the Facebook album here : https://m.facebook.com/groups/3697847513574105/permalink/25100914929507387/?mibextid=Nif5oz
SMALL BATCH PRINTING:
October is ordered!
Next deadline - November 15th. This will be the last small batch order until February 2024. 
NEW ARRIVALS & RETAIL:
Posh is HERE and will retail on November 23rd!!! We'll be sharing all the awesome colours soon. Some lucky sewists already have their hands on some of the new colours to make Ivy's new pattern from Wonderfulsews!
Small Solids restock ordered.
Waffle restock is on route to us - ETA December
Ultrasound restock also ordered - ETA January 
THERAPY THURSDAY
20% off Tulle today! It's the perfect time to grab some to go with your holiday fabrics or holiday makes!