Weekly Update - Thursday, September 7th, 2023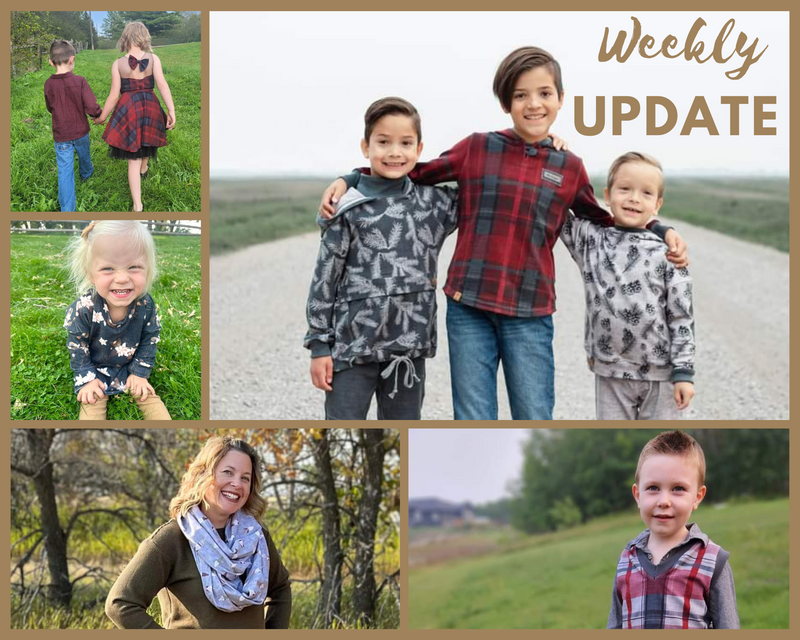 ***** WEEKLY UPDATE *****
OPINIONS NEEDED about Holiday Advent Calendars this year, so please let us know what you think in the comments! Here's what we are debating - Do you want something like last year with a little bit of everything or would you rather an appliqués, tags & transfers version? 
PRE-ORDER
The Holiday Round (T24) is open until Saturday morning when Angela gets up!  https://shearperfectionfabric.com/collections/pre-order . Match ups have been added to the Facebook album. The round has 7 bases - CL, FT, BL, DBP, Linen, Satin and Cotton Woven. We opted to air ship which means the turn around time for printing is 4-6 weeks, with 1-2 for cutting and shipping at the shop. 
Faux Embroidery pre-order has one more week of printing and then it will ship to us.
SMALL BATCH PRINTING:
Next deadline - September 15th
NEW ARRIVALS & RETAIL:
10 new Posh French Terry & Ribbing ordered and set to arrive in the Fall.
In October, we've got a round of earthy coloured prints coming your way!
Small zipper restock is being loaded to the site
THERAPY THURSDAY:
15% off the sales - precuts - flawed section. Help us clear our shelves! We're adding new racks to our upstairs and don't want to move everything twice 🤣