Shear Talk - Applique !!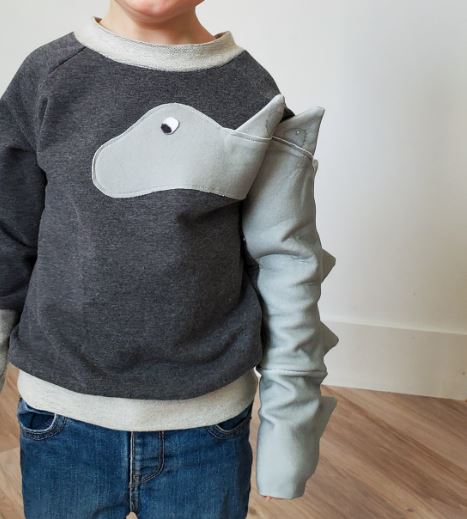 Hi Fabric Friends!!! 
You've probably seen in our Facebook group that I ( Angela) am on a mission to reduce fabric waste! One of our ways to reduce waste is by offering precut applique!
The ones we offer are backed with fusible interfacing to make sewing a snap!
Lets go through how I attach them !
(video links at the bottom )
1) Peel the protective paper from the back side of the applique to reveal the fusible glue. Being careful to NOT pull apart the top fabric from the glue holding it down. It doesn't fuse as well the second time so we want to ensure its still tacked down well.
2) place the appliqué where you would like it on your garment being cautious to leave room for seams if you are placing them near an edge. 
3) give it a firm - hot ( low steam ) press down for 10-15 seconds with an iron or heat press. I like to use my cotton or linen setting on my iron with no steam and hold down firm being sure to get the little edges as well.
4) Let it cool before you move the garment! This will allow the glue on both sides to ensure it is still attached to the fabric. If your applique is curling up on the edges place something flat and heavy on top while it cools. 
5) Stitch it in place!
There are a few types of stitches you can use !
Straight Stitch.
You can use a long or a short straight stitch depending on what look you are going for. With knits i do recommend a longer stitch as it will help it lay flat in the end. small stitches can some times bunch up a little. 
The straight stitch is best for intricate designs where you have multiple pieces or small areas that need to be a little more nimble to maneuver. 
Zig Zag stitch 
Test your zig zag stitch on a scrap piece of fabric to see if it is the length and width you like. 
My standard zig zag is a length of 1mm and a width of 3mm 
Satin Stitch
A satin Stitch is a very tight zig zag 
My standard zig zag is a length of .25mm and a width of 2mm.
You will want to test this on a scrap piece because if you have the length too short it will create a bump that that machine has a hard time going over to progress through the feed dogs and will often get stuck.
This is quite a slow stitch as it is making ALOT of stitches and is best suited for clear shapes that don't have many intricate areas 
We have some additional How to Video's in our Facebook group!
you can check them out here
https://www.facebook.com/groups/3697847513574105/permalink/8931361933555944/