Weekly Update - Thursday, September 8th, 2022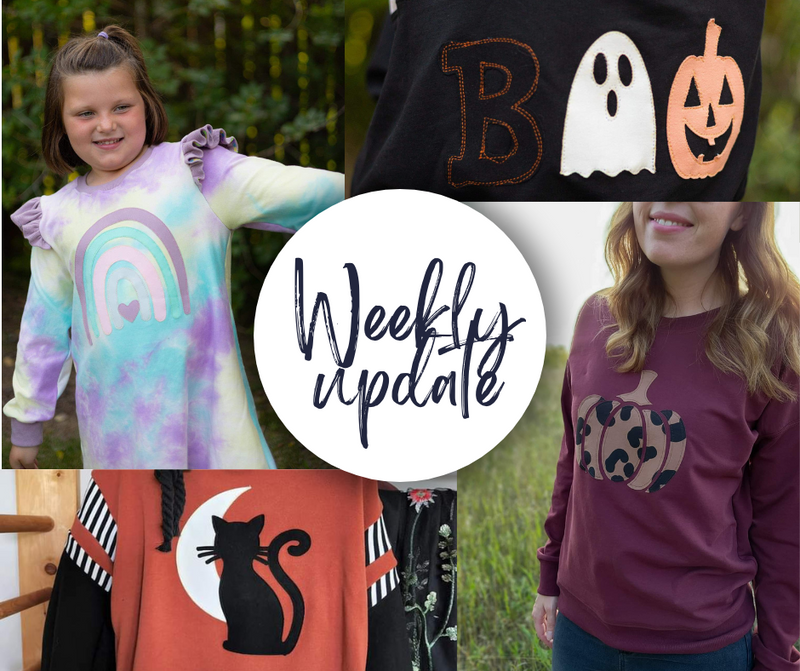 Happy September Friends! Who is guilty of already popping out the fall decor and drinking pumpkin spice lattes?! Check out our new arrivals section today to see what fun things are coming soon!
PRE-ORDER:
Holiday Round is done printing (Woohoo!!) and then it will ship to Monday! Due to many requests, we will also be re-opening the Holiday round September 18th - 24th! Woohoo!
We will be hosting a Pyjama Party in November! It isn't necessary to use Shear Fabric, but to be eligible for the Grand Prize - R21 fabrics must be used :) Check out all the details on that here: https://www.facebook.com/groups/3697847513574105/user/665085084
SMALL BATCH PRINTING:
Next Deadline is September 15th
RETAIL & NEW ARRIVALS:
More appliqué have been loaded! Have you seen Nicole's tutorial? Check it out in our Shear Talks + Tutorials Section of the website - https://shearperfectionfabric.com/blogs/shear-talks/shear-talk-applique
Some straight to retail prints have arrived. Planning to stock to the site for next Thursday. Mostly French Terry :)
Restock of sold out drawstring colours has arrived
12 colours of amazing sherpa and coordinating rib has landed in Canada and is awaiting transport to us by rail. Expected in October
Winter Collection is still at sea, and has no current update. Fingers crossed it gets to us soon!